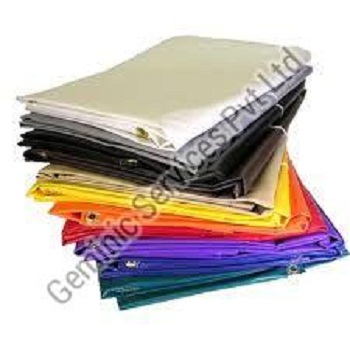 Tarpaulins are used every day to guard things like goods in trucks, used as dam covers and even used in the construction of event tents. Tarpaulins are great to use as advertising spaces and offer a definite amount of toughness and movement that other materials do not offer. These are very versatile and waterproof and remain strong. With all these advantages, it is vital to ensure that you invest in well-made and well-constructed Tarpaulins that can last for a long time.

Finding a reputable Laminated Tarpaulin Supplier with a history of good customer feedback can be one way to certify that your tarps survive for a long time.

There are various types of tarpaulin which include:

HDPE/PE/PP woven tarpaulin is prepared from a polymer resin by extruding yarns which are used to turn into a fabric that is then laminate. This makes it a Laminated Tarpaulin.

Fire retardant tarpaulins: It is just like polymer-based tarpaulin excluding the raw material polybrominated diphenyl ethers that are added which helps the tarpaulin avoid burning.

Finally, cotton or fabric tarpaulins utilizes canvas or polyester instead of polymer which is coated with urethane that makes it water-resistant.

Multiple uses of the tarpaulins

The tarpaulin can be useful to make-shift shelters such as tents, etc. They're usually used to cover transport systems like trucks, ships, trains, etc.
It can be used to defend brickwork and masonry from weather damage. It can also guard sports fields. Tarpaulin is used as a publicity tool as well for companies and corporations.

Tarpaulins are also used in agriculture. The common kind of tarpaulins used in farming is canvas with provides the temporary storage of grains. It supports to also protect the grains from weather conditions such as hailstorms and rain.

It's good to use throughout the campaign and hiking as well as a quick and effective solution to shelter. They can preserve you warm and cosy and protect against most weather elements.

Tarpaulins are water-resistant as well which support keep delicate items like food products dry. They're less costly with a great pay-out and are a simple safe solution.

Tarpaulins are also used in marquees and tents which means you can host an event without having to fear a physical venue. Marquees and tents offer a feature of freedom and drive that other investments do not.

How to choose the best Laminated Tarpaulin Supplier in India

If you're looking for a tarpaulin supplier in India then be sure that the best type of tarpaulin suited for your unique needs and functions.
Their tarpaulins can also be digitally printed on for your suitability, transforming your otherwise boring tarpaulin into a mobile billboard that can support your businesses exposure from an already existing investment.
Must be offering world-class tarps.
Also, offer 24 hours/seven days week service and on-site repairs to certify that you're never left stranded with a comprised tarp.

You're now convinced as to why we believe Tarpaulins are one of the most versatile, tough and customizable materials out there, with so many options and requests, you have no reason not to make this sound investment.